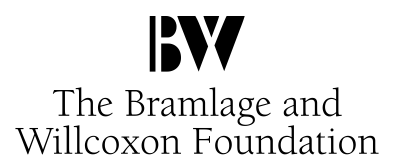 Americana Scholarship Program
Our scholarship program is made possible by supporters like you.
The Americana Music Academy's (AMA) mission is to teach, promote, and support the advancement of all forms of American roots music and its influences, and to pass on the grand tradition of American based music to future generations. AMA is dedicated to helping those who otherwise would not be able to pursue music instruction. As a part of our mission, AMA awards a limited number of scholarships based on financial need. Depending upon the availability of funds, the AMA Scholarship Committee reviews scholarship applications for two funding cycles, February and August.  Approved scholarships are awarded for a six-month period for full or partial payment of tuition up to $100 per month per student. In light of the global emergency, AMA has opened up an additional scholarship fund for those who are impacted by the COVID-19 pandemic. This program is made possible thanks to the generous support of individual donors and foundations, including the Bramlage and Willcoxon Foundation, the Family of Grant Sackrider, and the family of Spencer Haynes.
2022 Cycle 1 applications is open and scholarships are due Friday, January 7, 2022 by 5pm.
 To learn more,
contact us
.
Download the 2022 Cycle 1 Scholarship Application
Download the 2022 Cycle 1 Scholarship Addendum for the Spencer Haynes Memorial Scholarship
Memorial Scholarship Funds:
"Grant's Grant" in loving memory of Grant Sackrider
Spencer Haynes Memorial Scholarship
Spencer Haynes was raised in Topeka, the mountains of Colorado, and spent his final years in Lawrence, graduating from Free State and attending both KU and JCCC. He had a philosophical outlook on life, loved nature, and was easygoing yet tended to like to perfect things. He was kindhearted, had a multitude of friends, and loved to make people smile. His passion for music started young as his mother and father always had something playing in the background. In 4th-8th grades, Spencer studied Cello. He even gave a performance with his sister, Bailey, as she played piano. In the 8th grade he picked up the guitar and never put it down. Playing music soothed his soul and he spent much of his time alone in his room practicing and teaching himself a variety of genres before he passed away suddenly at age 22 in the year 2012. We hope this scholarship inspires young adults and fills their hearts and souls with music.

– Best wishes, Spencer's family and friends
The Bramlage and Willcoxon Foundation
In the generous, philanthropic spirit of Fred and Dorothy Bramlage, the Bramlage and Willcoxon Foundation strives to improve the lives of the people and communities it touches by focusing on health, education, and children.  By investing in health, education, and future leaders, the Bramlage and Willcoxon Foundation endeavors to support the efforts of individuals and communities to realize their hopes and dreams while also celebrating the legacy of Fred and Dorothy Bramlage and Robert and Dorothy Willcoxon.